Premier Savannah Rooms
Private Balcony King Rooms
There are occasions when only the best will do. At The Kehoe House, we recommend The Mercer Room and The Oglethorpe Room when visitors are seeking the very finest Savannah experience. These two rooms are the only rooms in the house with private balconies, and are our first room suggestions for honeymooners, anniversary celebrators, and anyone looking for an exceptional Savannah getaway.
Johnny Mercer Room
Private Balcony King
A House Favorite, Often Reserved for Our VIP Guests
Second Floor, Private, and Semi-Private Verandas
One King Bed, 325 Sq. Ft., 11' Ceilings
Private Bath with Tub/Shower
Second Floor, Two Separate Verandas
Named for Johnny Mercer, the Master Songwriter Known for "Moon River"
Search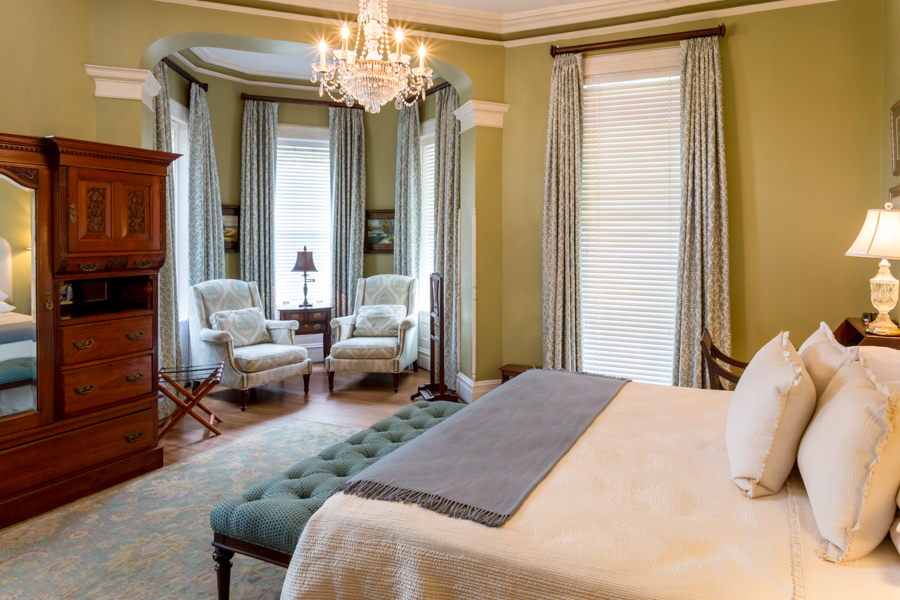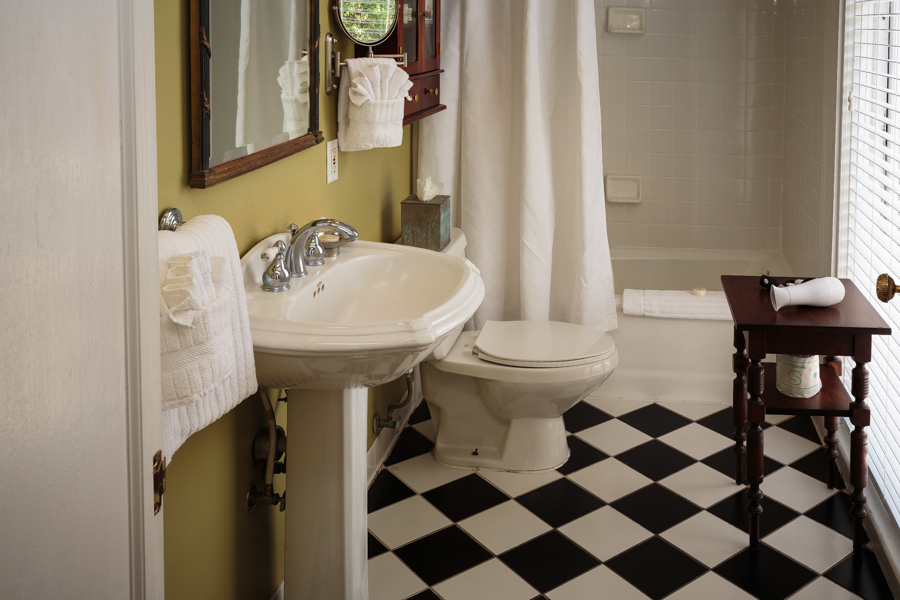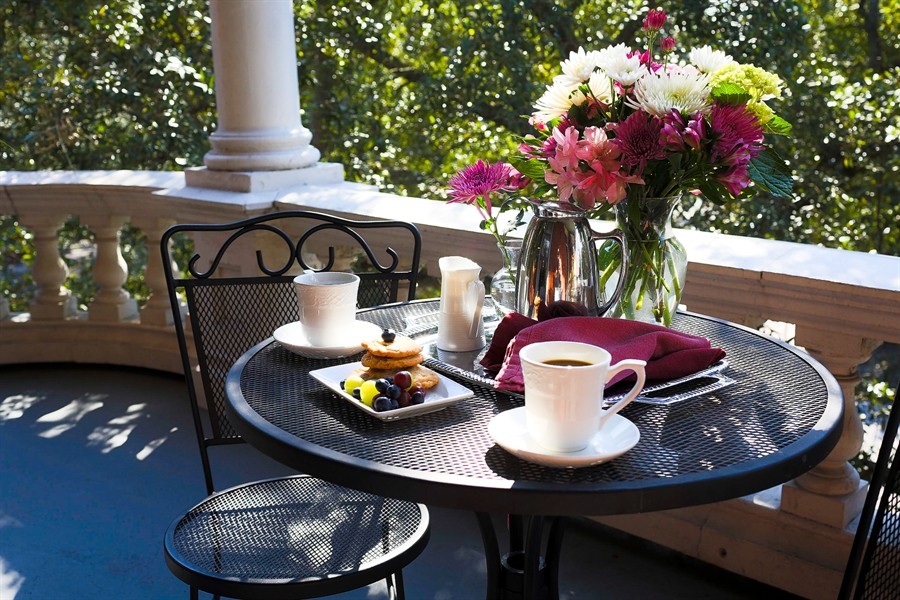 The Oglethorpe Room
Private Balcony King
Private Balconies Overlooking Columbia Square
A Premium Room - Considered One of the Best
One King Bed, 350 Sq. Ft., 10' Ceilings, Third-Floor Location
Private Bath with Tub/Shower
Named for General James Oglethorpe, the Founder of Georgia
Search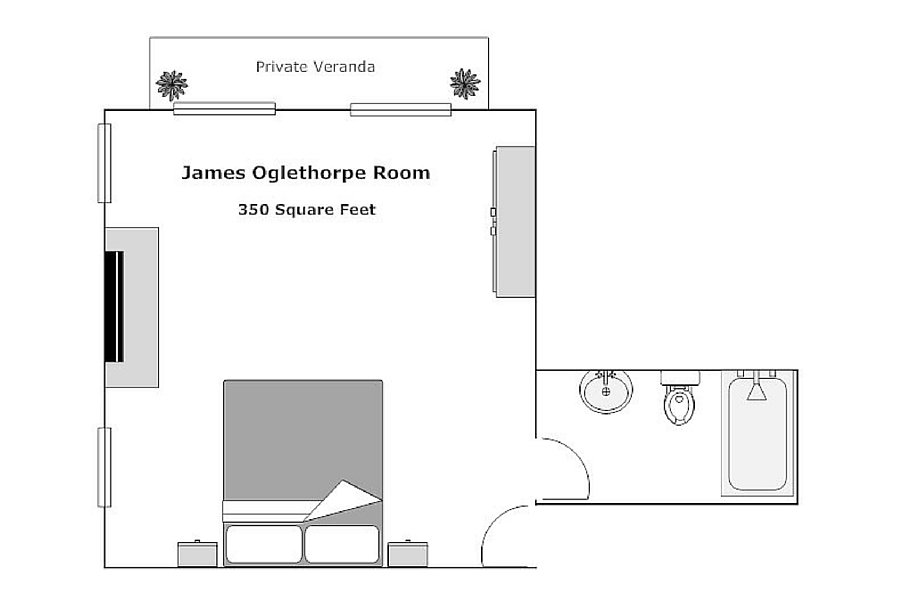 The Russell Fiore Room
Balcony King with Semi-Private Verandah
One King Bed, 320 Sq. Ft., 10' Ceilings
Private Bath with Tub/Shower
Third Floor, Semi-Private Veranda with View of Columbia Square
Named for Russell Fiore, Artist Who Cast the Original Mold for "The Waving Girl" Statue
Search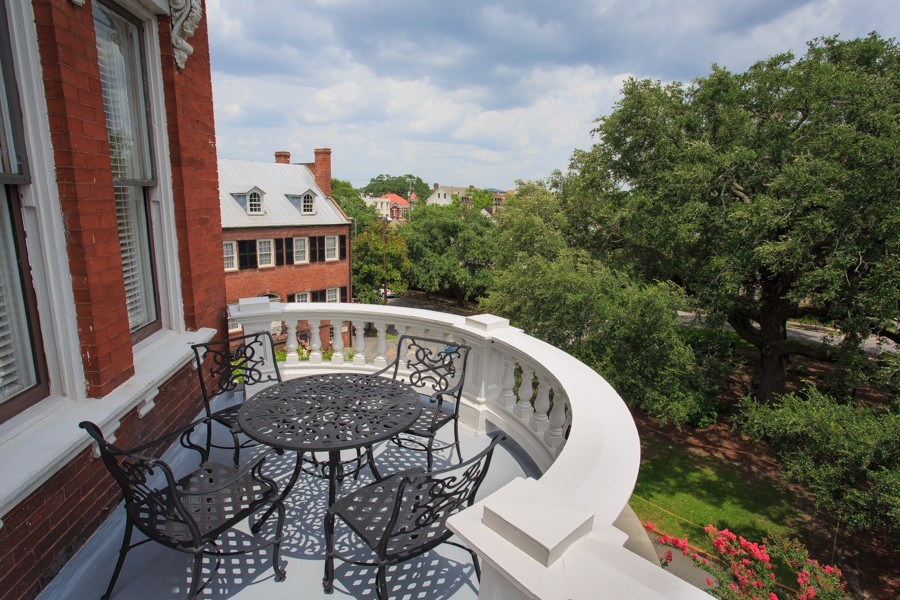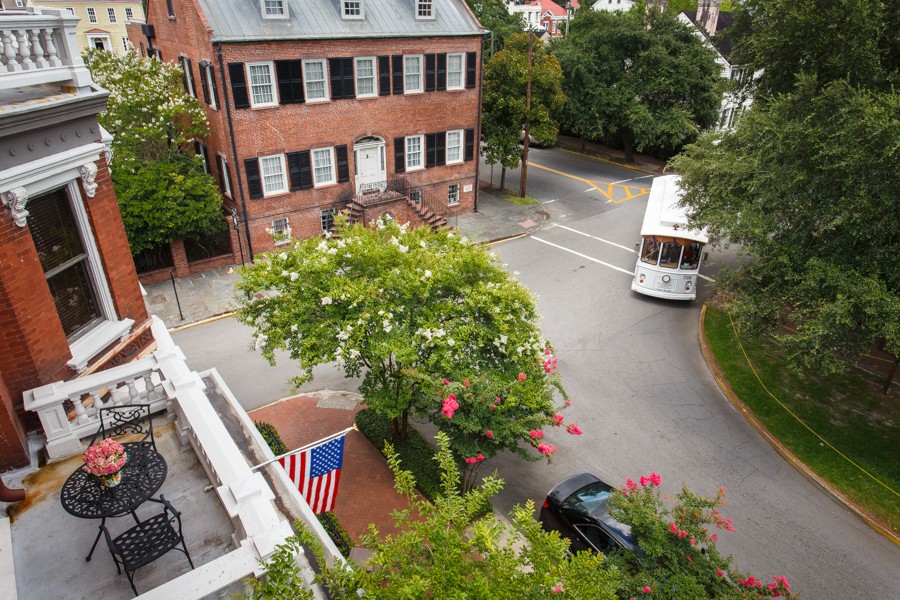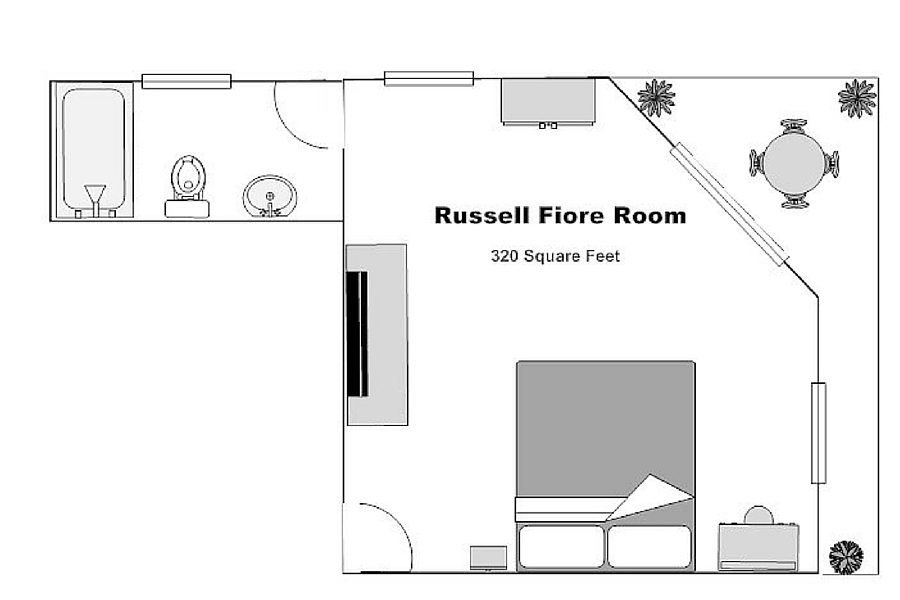 The Tomochichi Room
Balcony King with Semi-Private Verandah
One King Bed, 325 Sq. Ft., 10' Ceilings
Private Bath with Tub/Shower
Third Floor, Semi-Private Veranda
Named for Tomochichi, the Creek Indian Leader Who Gave Oglethorpe Land for Savannah
Search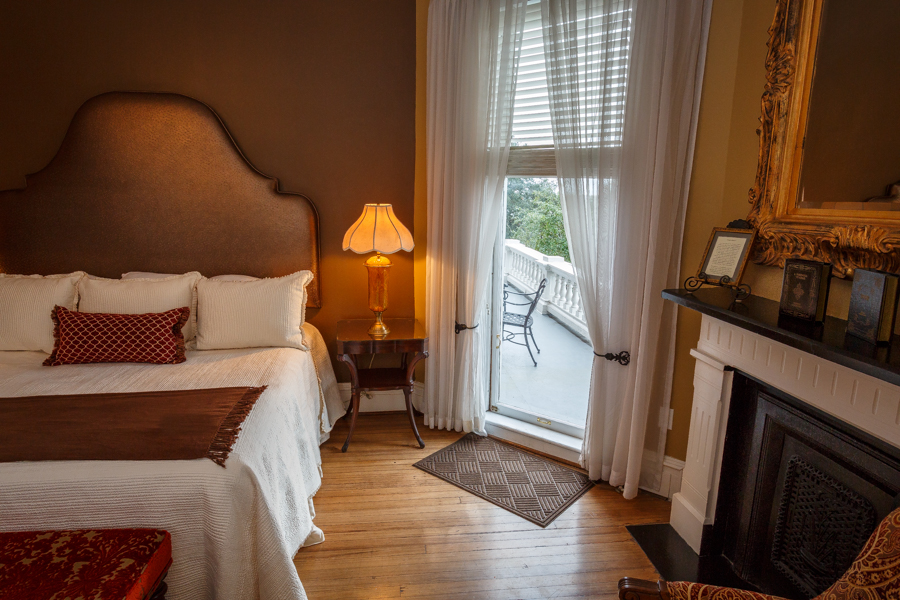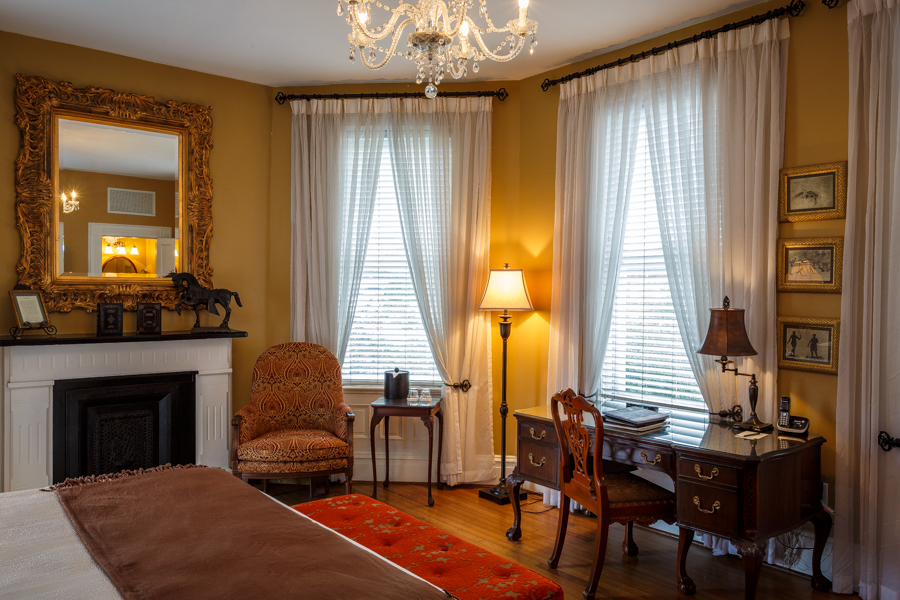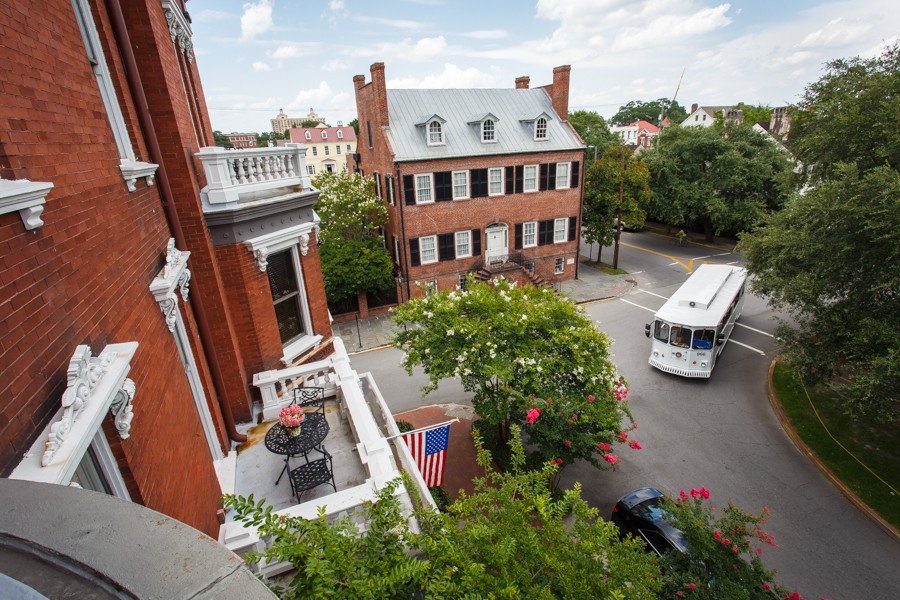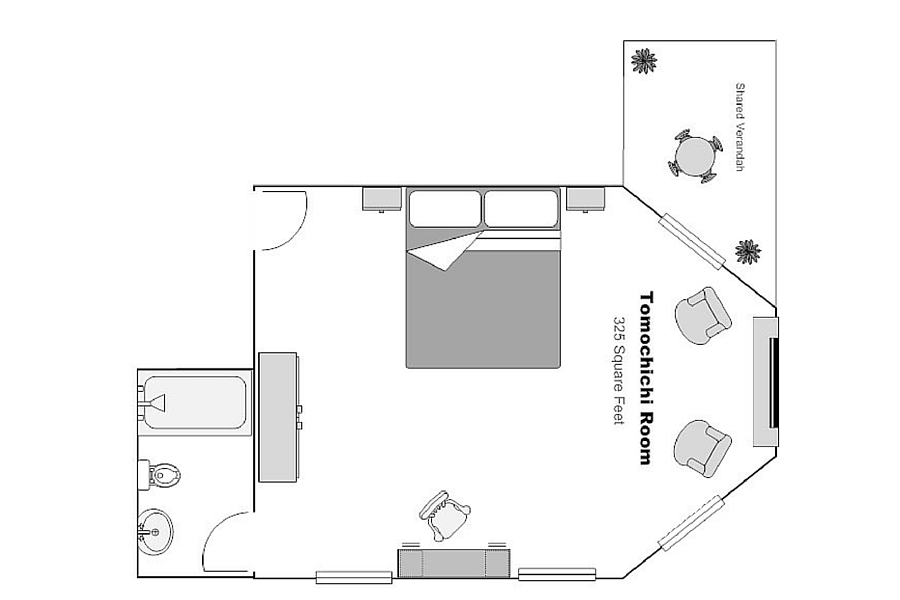 The Johan Martin Bolzius Room
Balcony King with Semi-Private Verandah
One King Bed, 325 Sq. Ft., 11' Ceilings
Private Bath with Tub/Shower
Second Floor, Semi-Private Veranda
Named for Johann Martin Bolzius, the First Minister of the Salzburgers in 1734
Search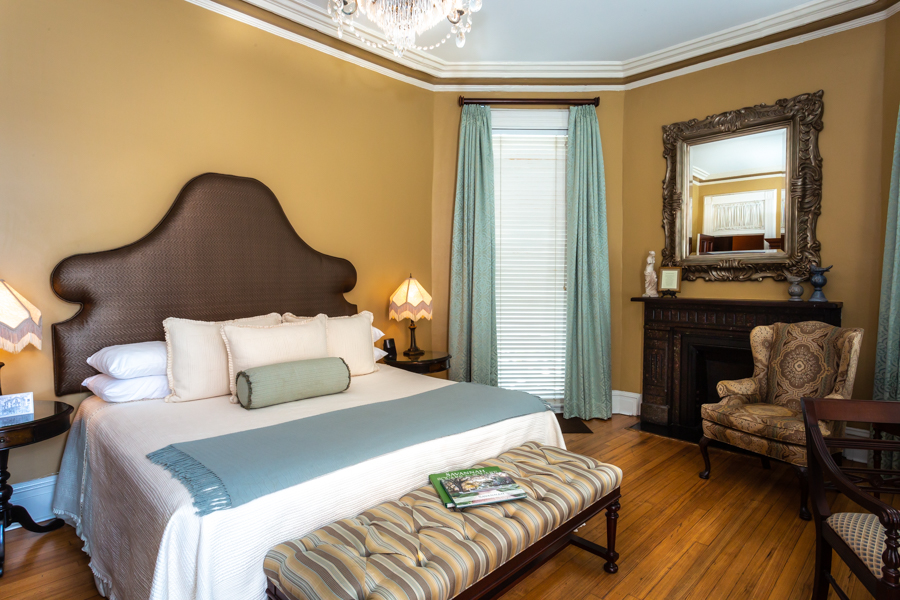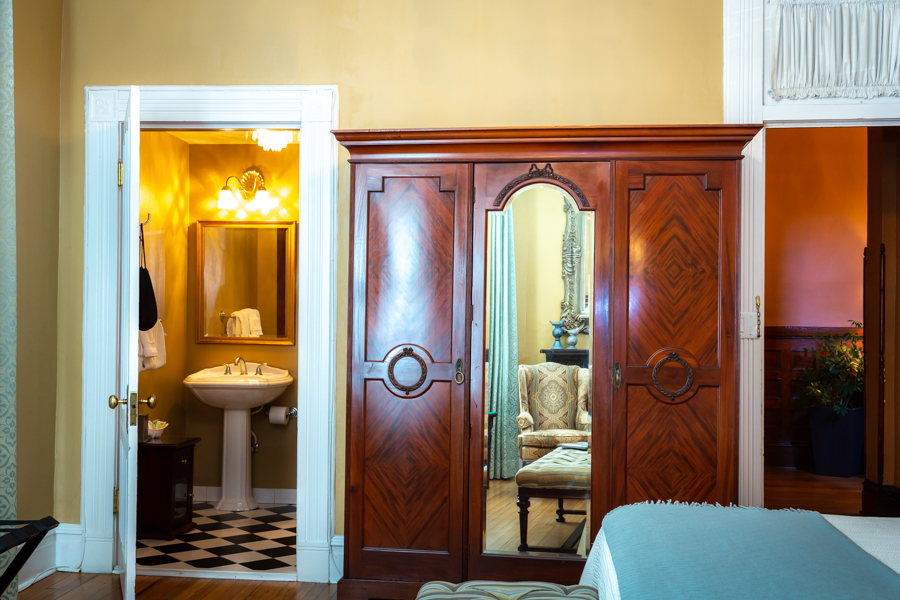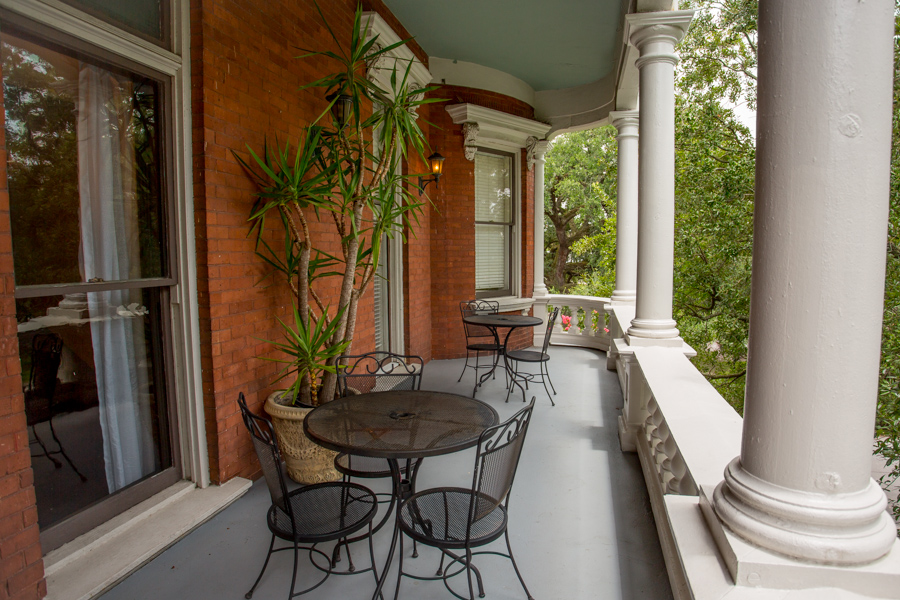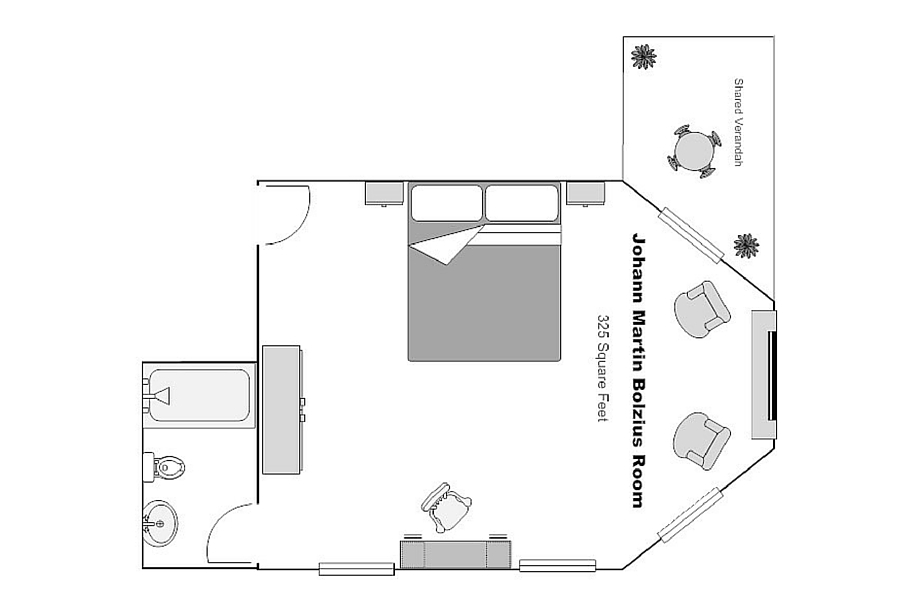 The John Wesley Room
Luxury King
One King Bed, 400 Sq. Ft., 11' Ceilings
Our Most Spacious Room
Private Bath with Tub/Shower
Second-Floor Room
Named for John Wesley, Founder of Methodism
Search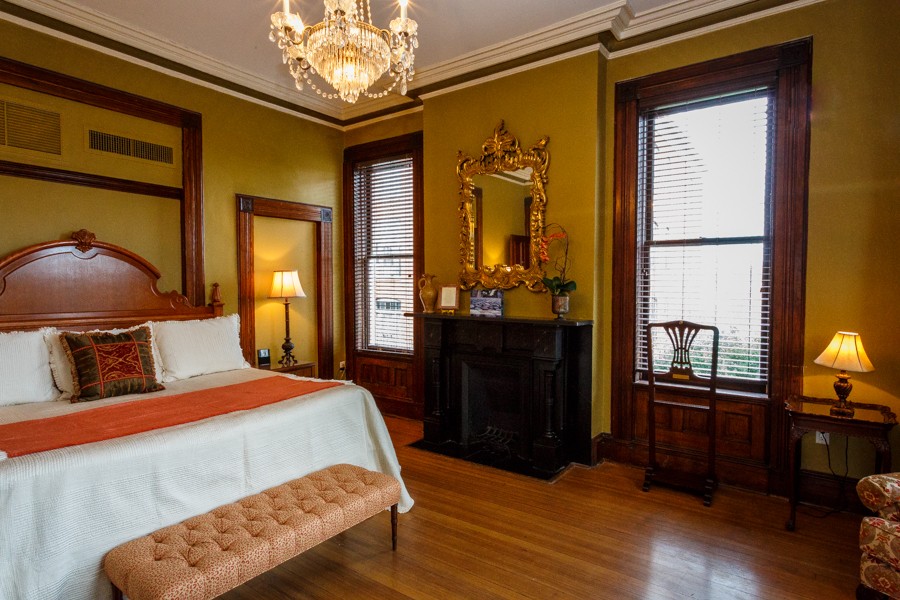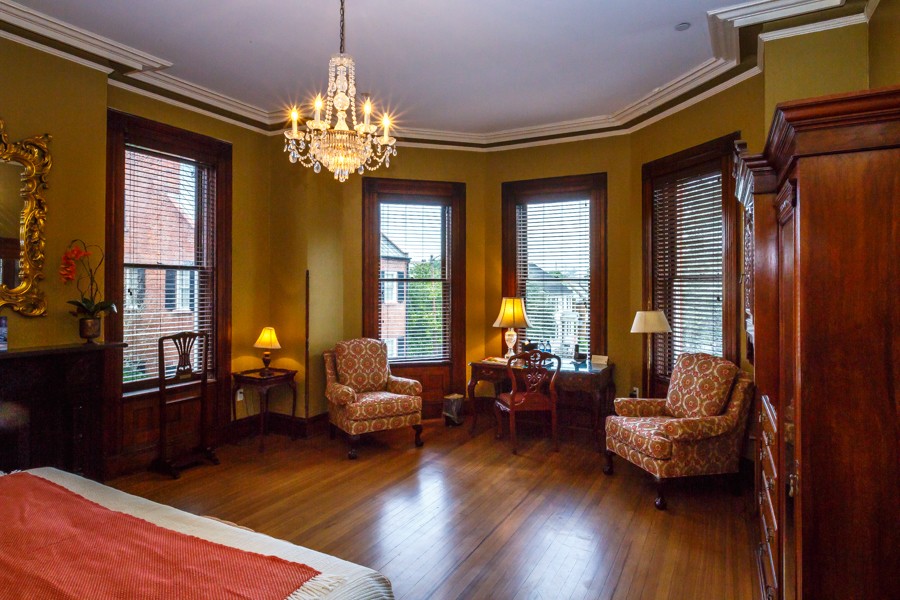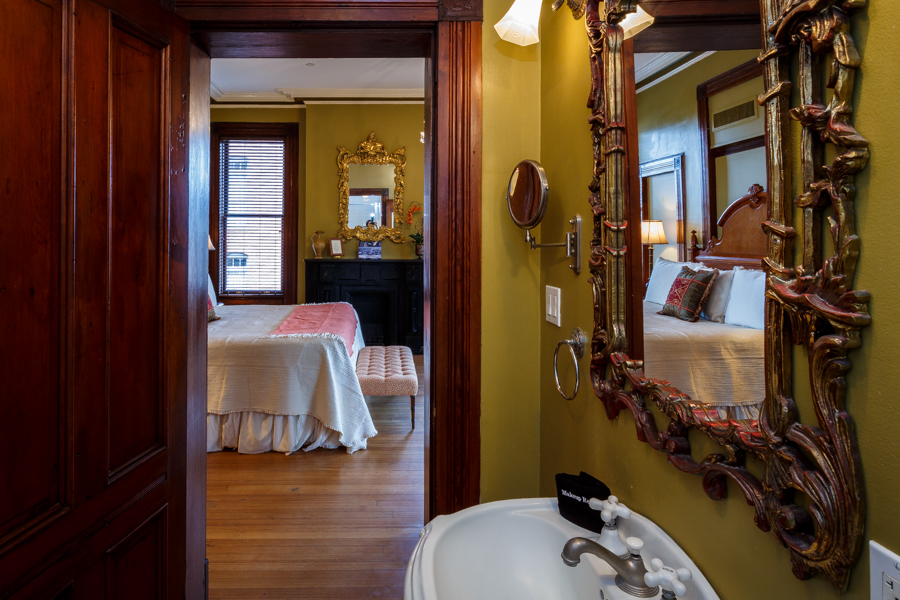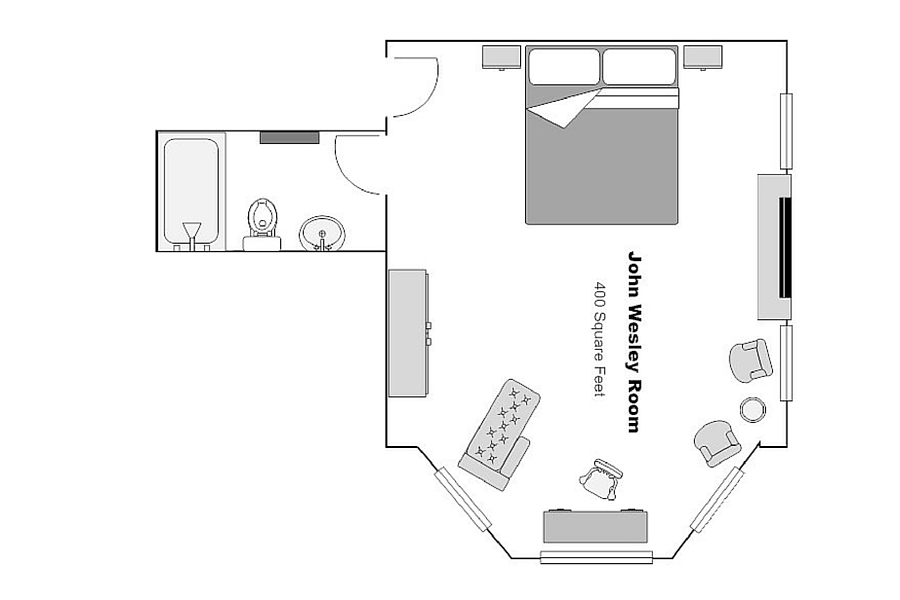 The Caroline Finch Room
Superior King
One King Bed, 360 Sq. Ft., 11' Ceilings
Private Bath with Shower
Third-Floor Room
Search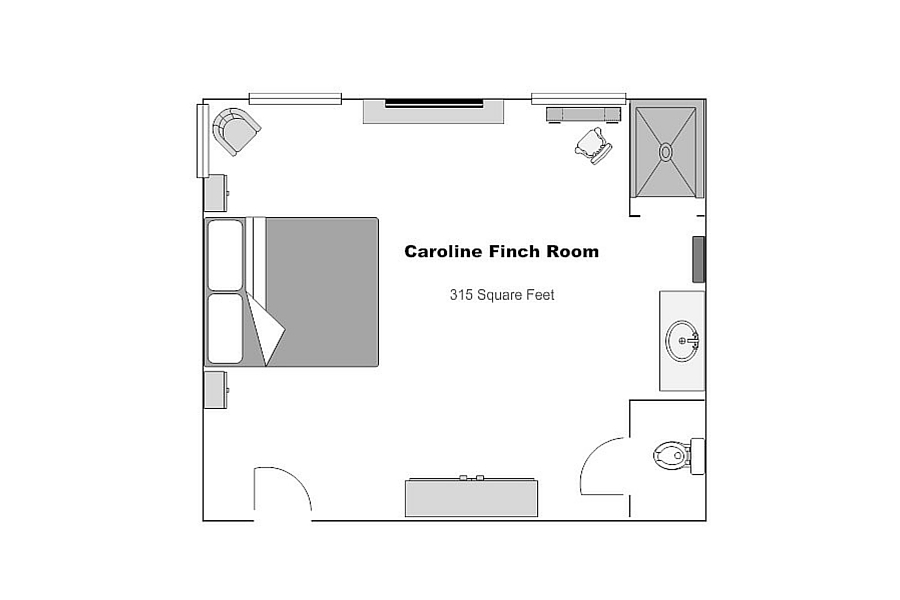 The Juliette Gordon Low Room
Superior King
One King Bed, 325 Sq. Ft., 11' Ceilings
Private Bath with Shower
Second-Floor Room, Convenient to Veranda
Named for Juliette Gordon Low, Founder of the Girl Scouts
Search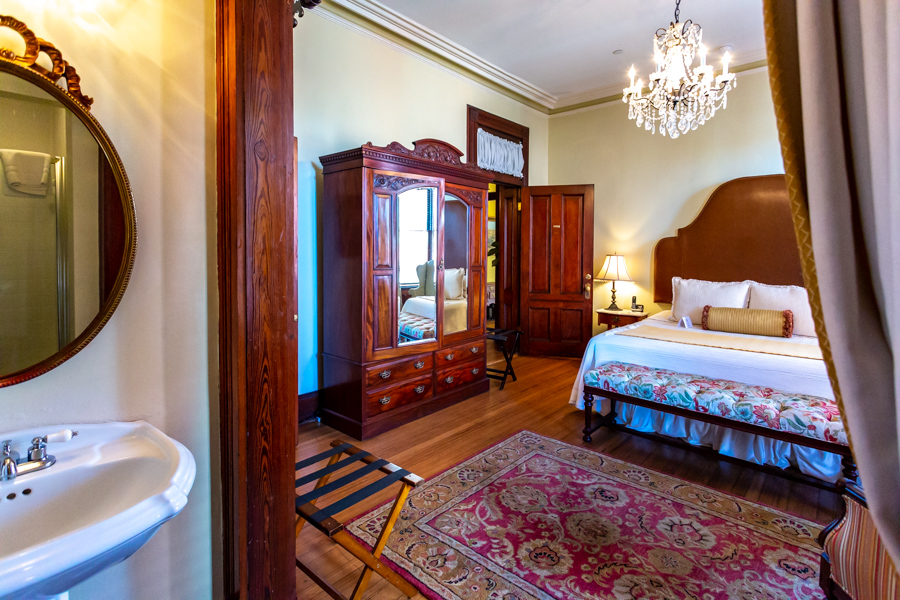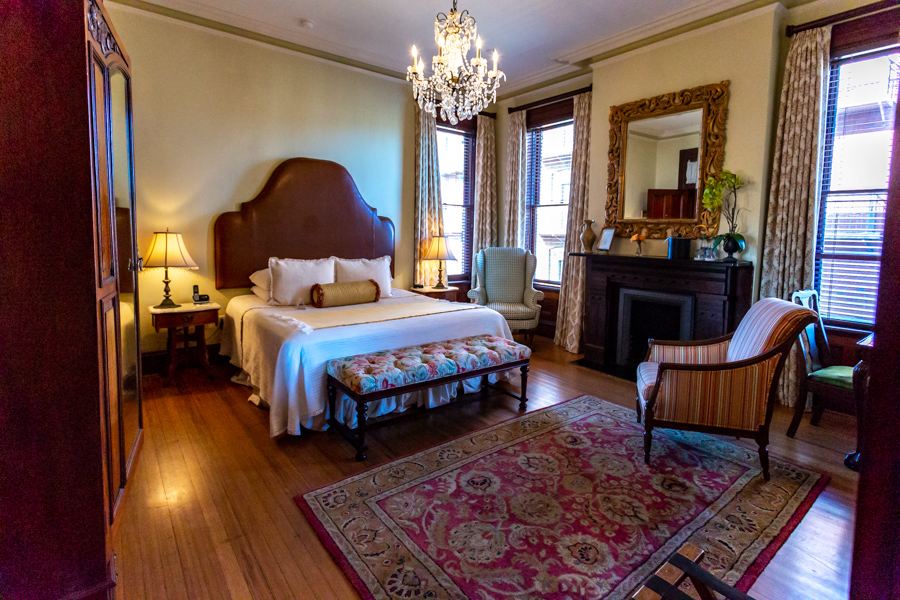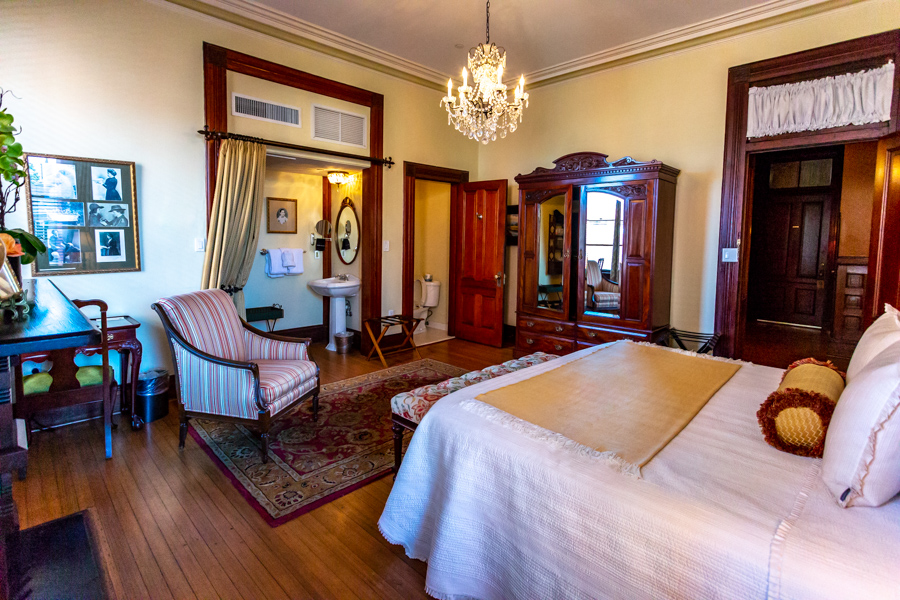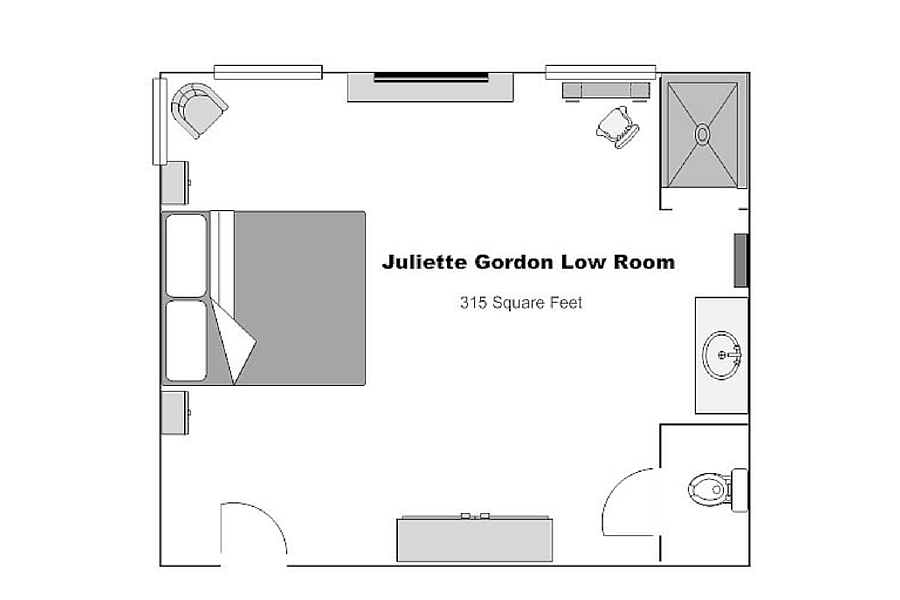 The Tybee Island Room
Superior King
One King Bed, 360 Sq. Ft., 11' Ceilings
Adjacent to Veranda
Private Bath with Tub/Shower
Second-Floor Room, Secluded Location
Tybee Island Is Savannah's Beach
Search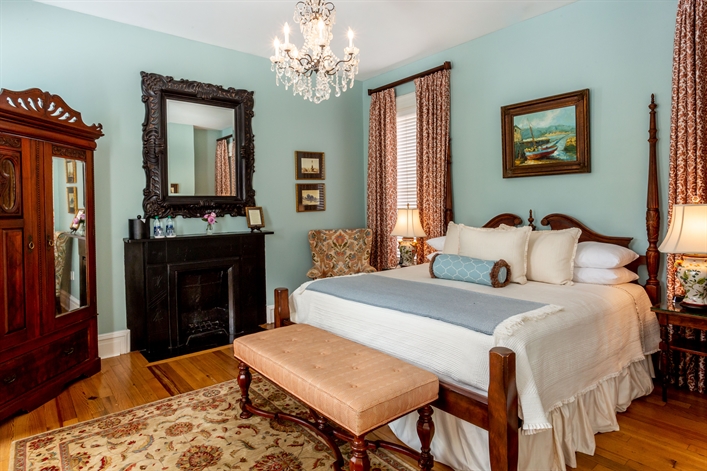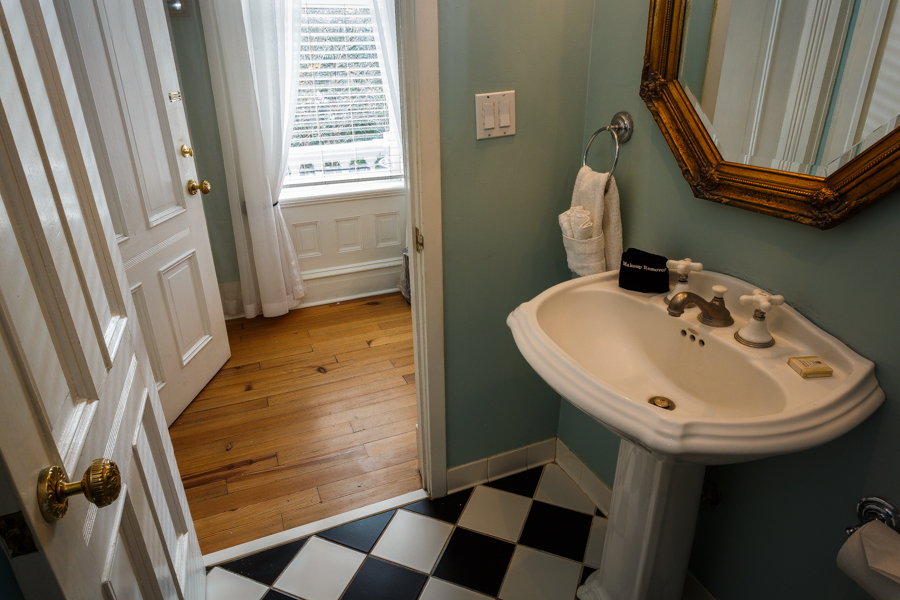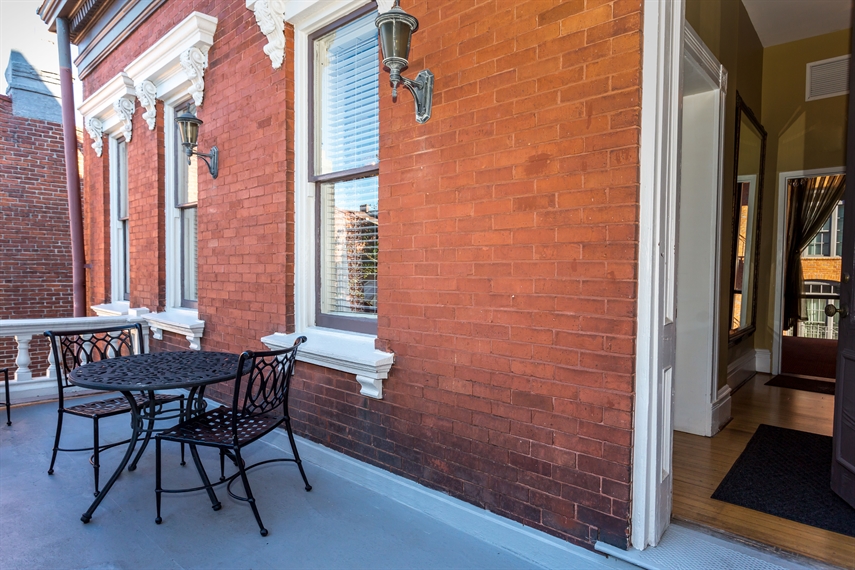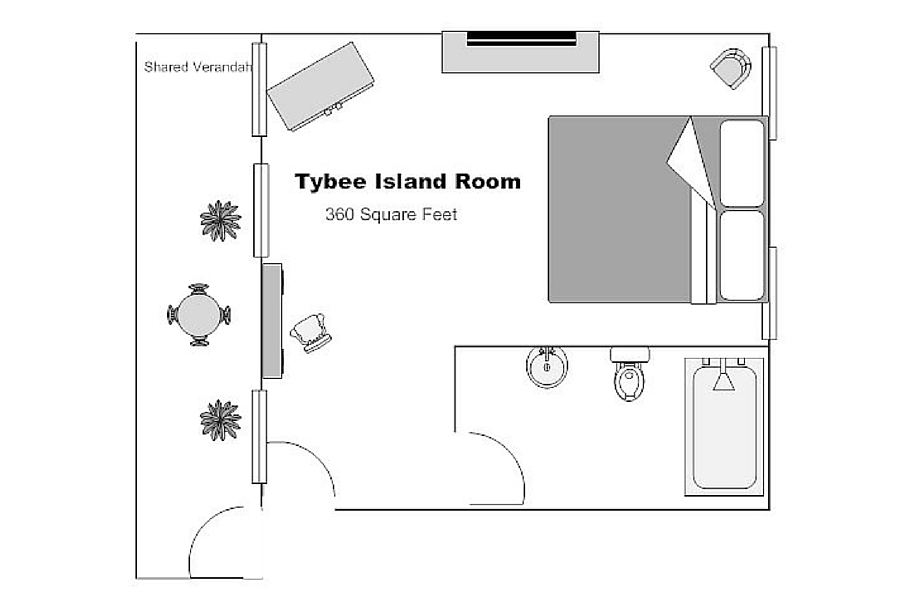 The Emma Kelly Room
Deluxe King
One King Bed, 375 Sq. Ft., 8' Ceilings
Private Bath with Jetted Tub/Shower
Located on Street Level, Below Parlor Level
Spacious Room with Separate Seating Area
Emma Kelly was a Savannah Singer and Pianist
Search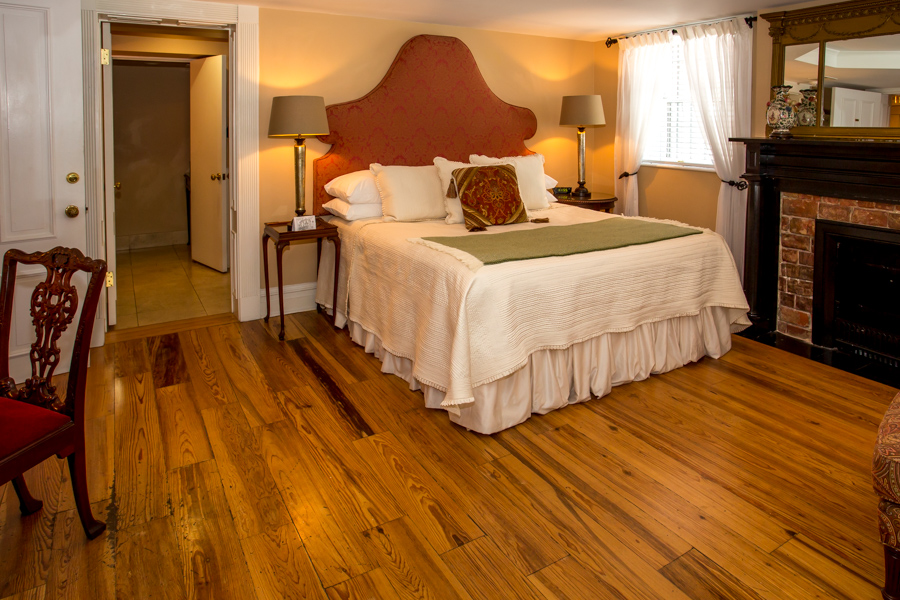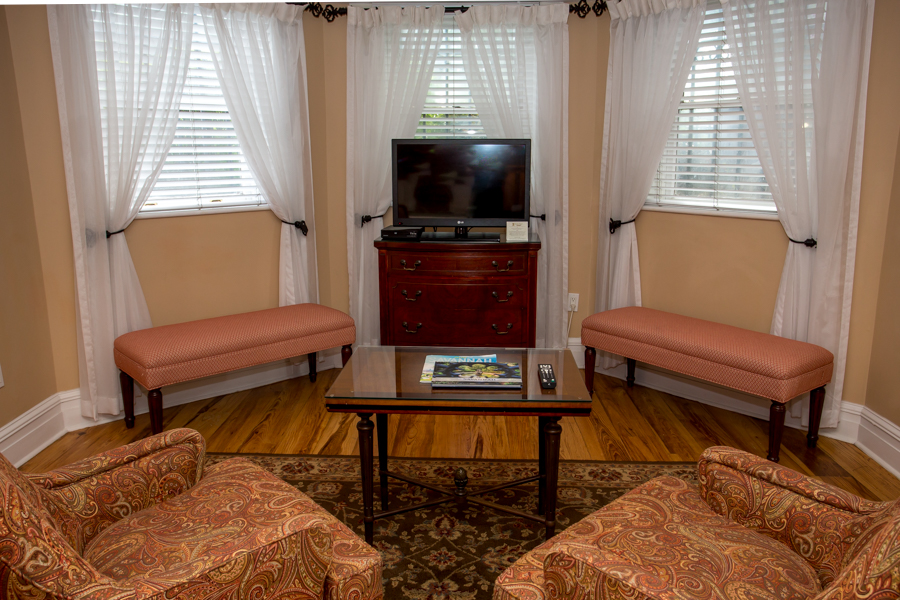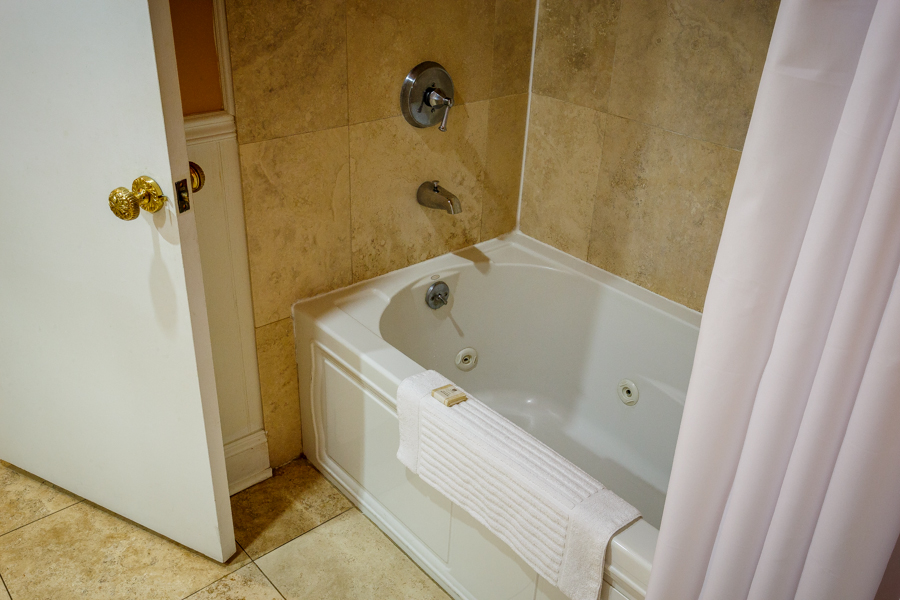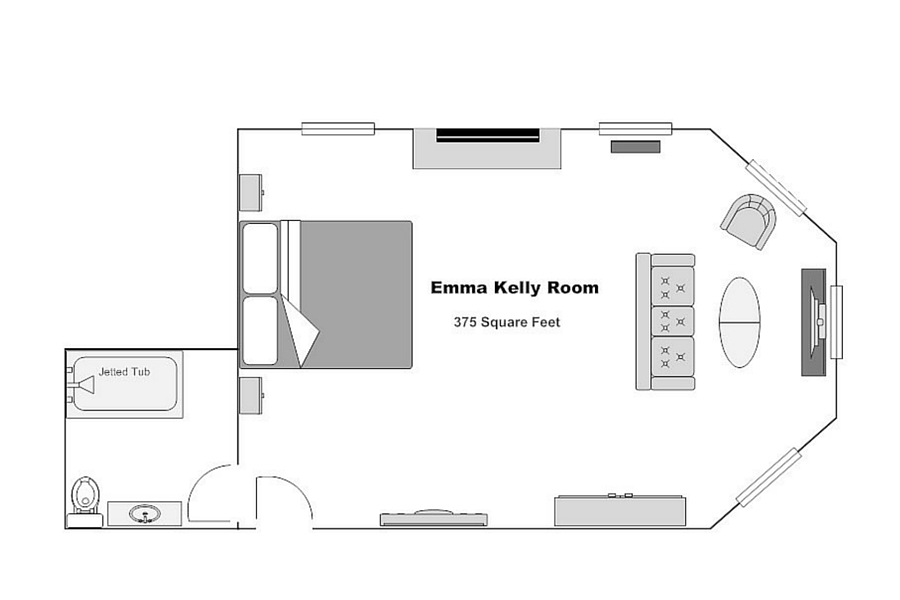 The John Adam Treutlen Room
Parlor King
One King Bed, 330 Sq. Ft., 12' Ceilings
Private Bath with Tub/Shower
Parlor Level, Adjacent to First-Floor Veranda
John Adam Treutlen Was the First Governor of Georgia
Search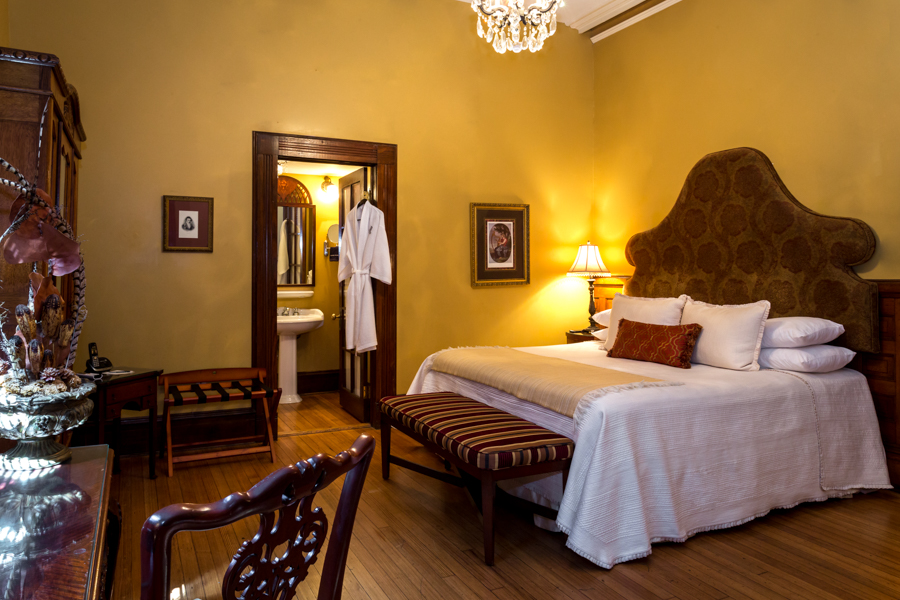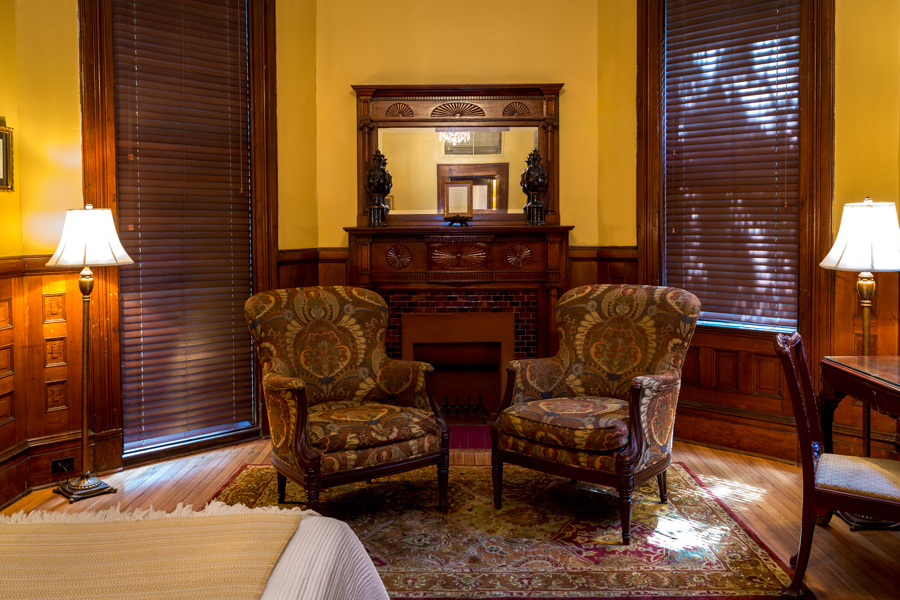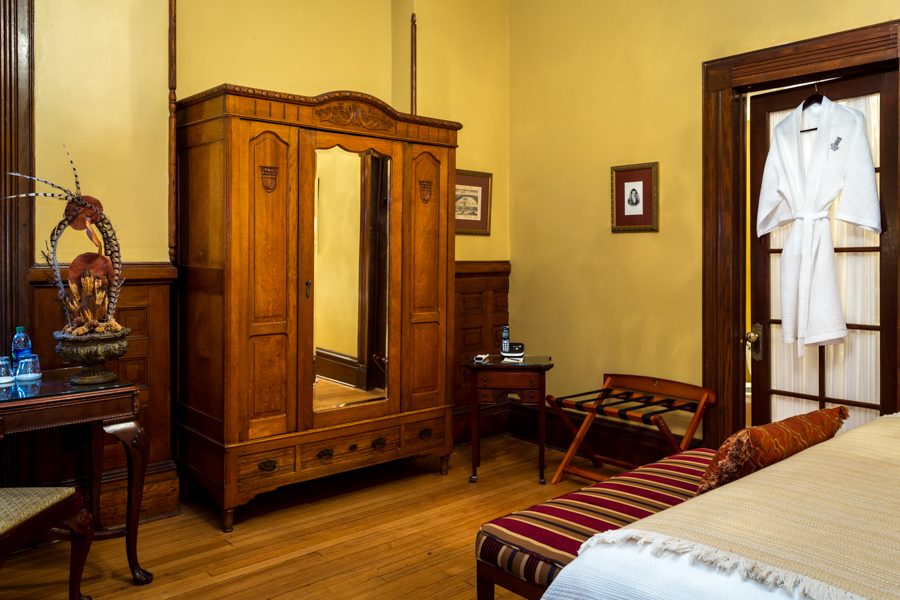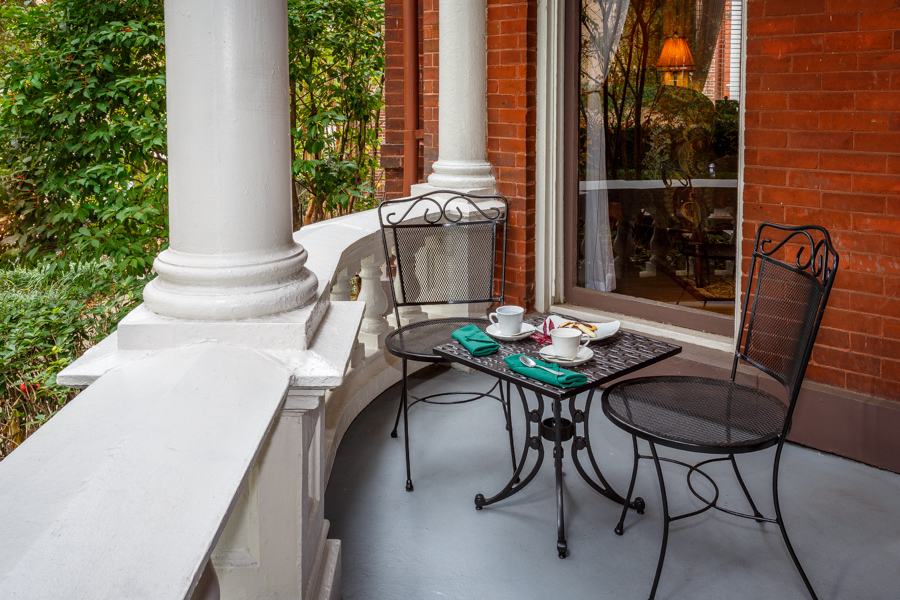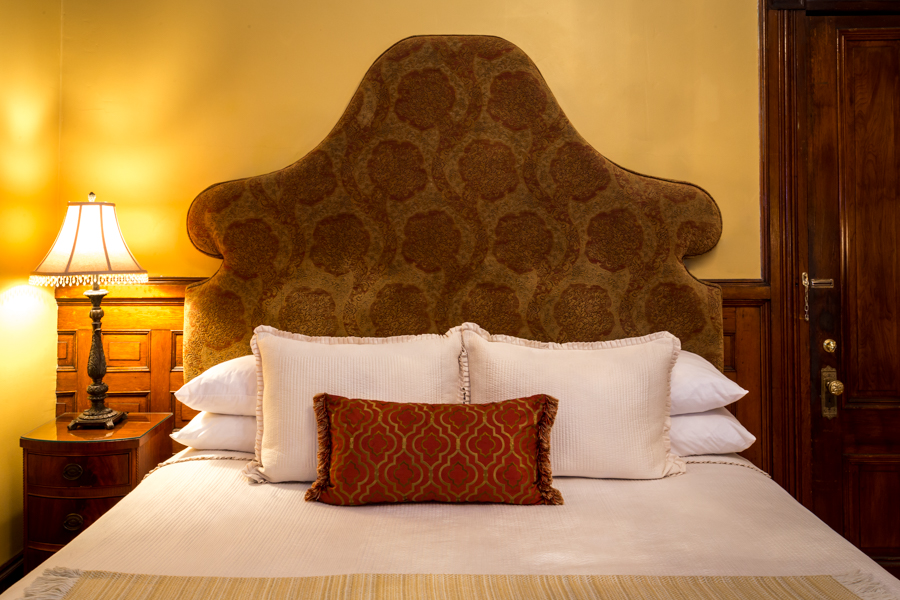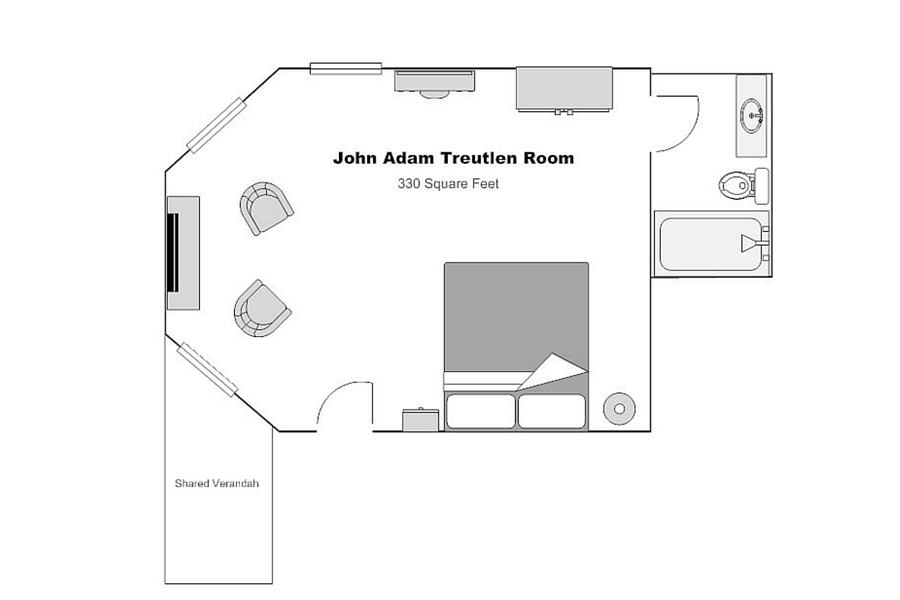 The George Whitfield Room
Classic Queen
One Queen-Sized Bed
Private Bath with Claw-Foot Tub and Separate Accessible Shower
Located at Street Level, One Floor Below Parlor Level
George Whitfield Was the Founder of the Bethesda Home for Boys
Search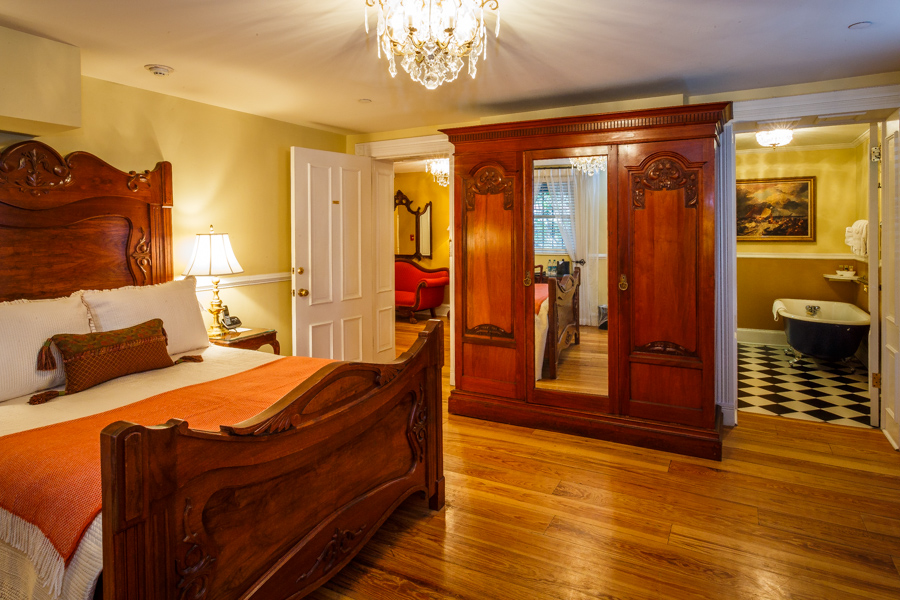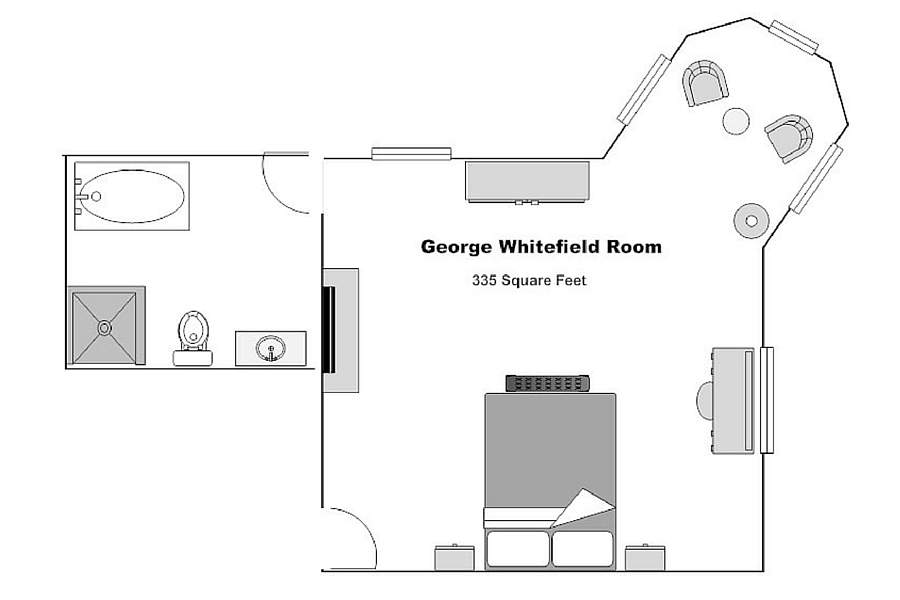 The James Pierpont Room
Standard Queen
One Queen Bed, 300 Sq. Ft., 8' Ceilings
Private Bath with Tub/Shower
Located Street Level, One Floor Below Parlor Level
James Pierpont Wrote "Jingle Bells" in 1857 While Visiting Savannah
Search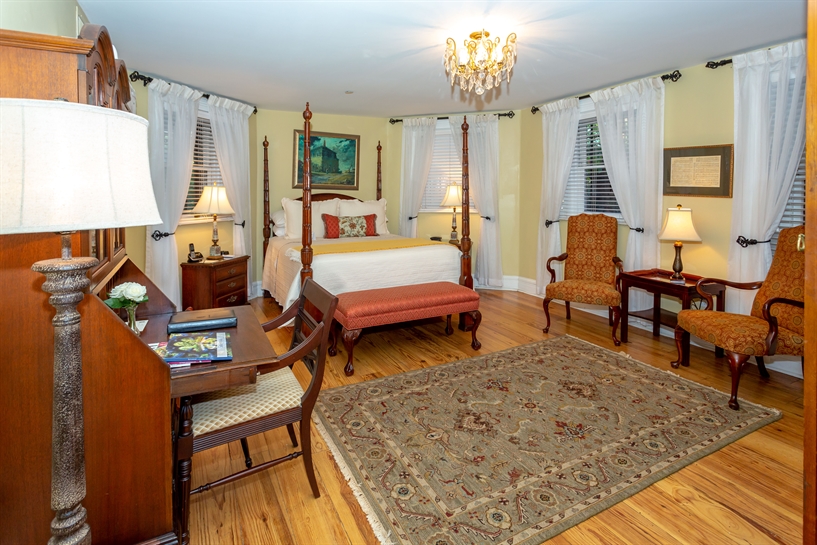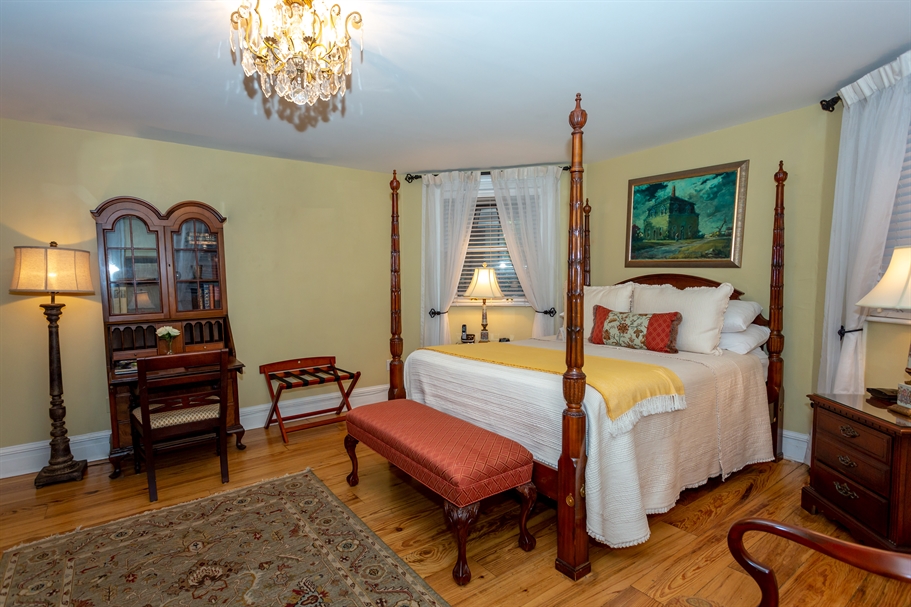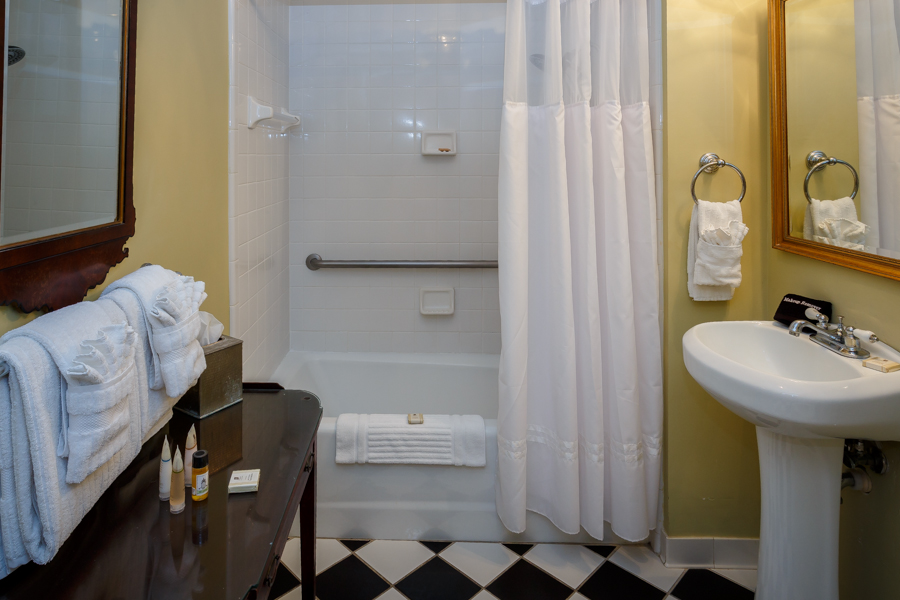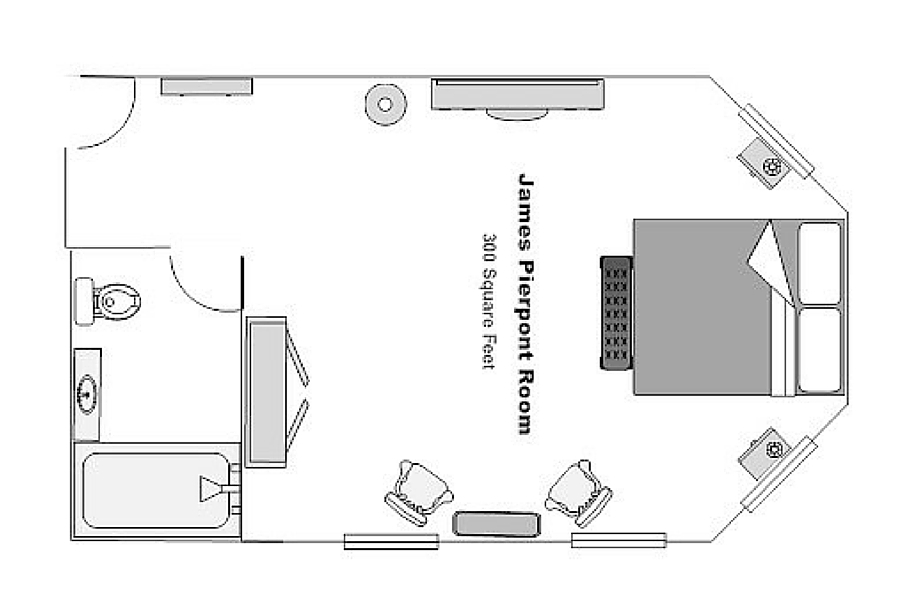 Features & Services Always Included with Every Room
Complimentary Wi-Fi
Charging Station for Electronics
Bottled Water
Made-to-Order Breakfast
Silver-tray Breakfast Room Service upon Request
Wine and Hors d'oeuvres Reception
Evening Desserts and Coffee
Turndown Service
Use of Two Robes
Flat-Screen TVs
In-Room Laptop Compatible Safe
Private-Label Toiletries