Intimate Weddings in Savannah
Private Garden Venue for Small, Outdoor Weddings
For a small, intimate wedding with up to 16 guests, select The Kehoe House's beautiful private garden courtyard for your venue. Our Garden Courtyard Wedding package makes it easy to have a small outdoor wedding in a beautiful historic Savannah setting. It's the perfect wedding solution for local couples who do not need overnight accommodations for guests.
The Location
Tucked away on the south side of The Kehoe House building on Columbia Square is a small, brick-lined and gated garden courtyard. Wrought iron tables and a flowing fountain give the space a classic Savannah feel. The courtyard is framed by the tall brick facade of this 1890s architectural gem. Because this is an outdoor venue, our Music Room and side porch stand at the ready in the event of rain.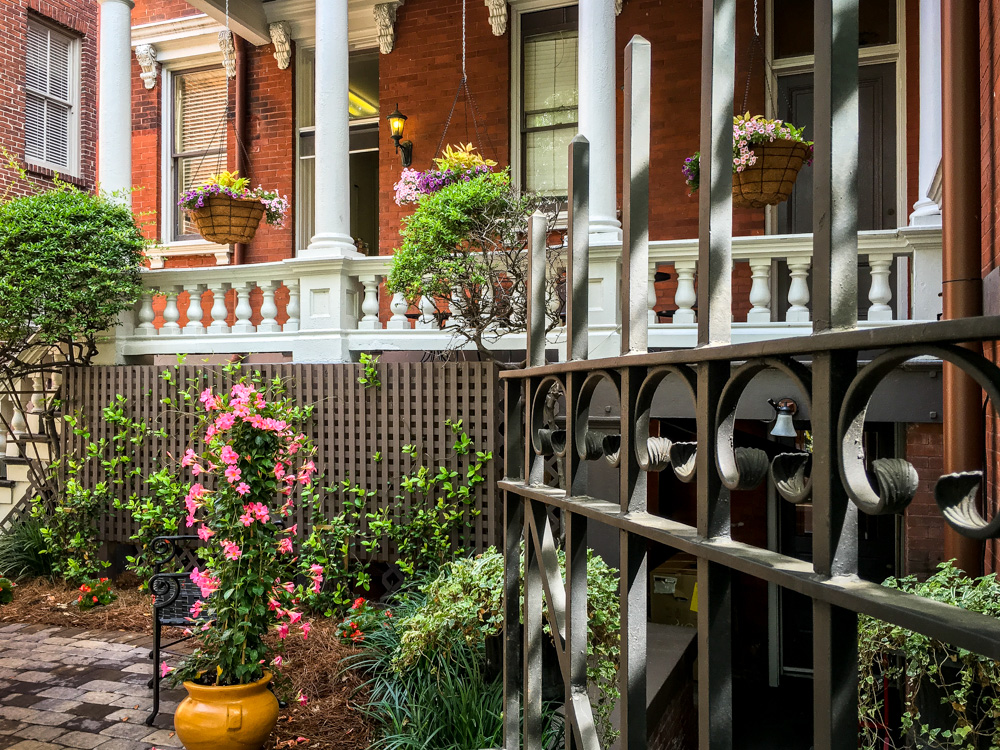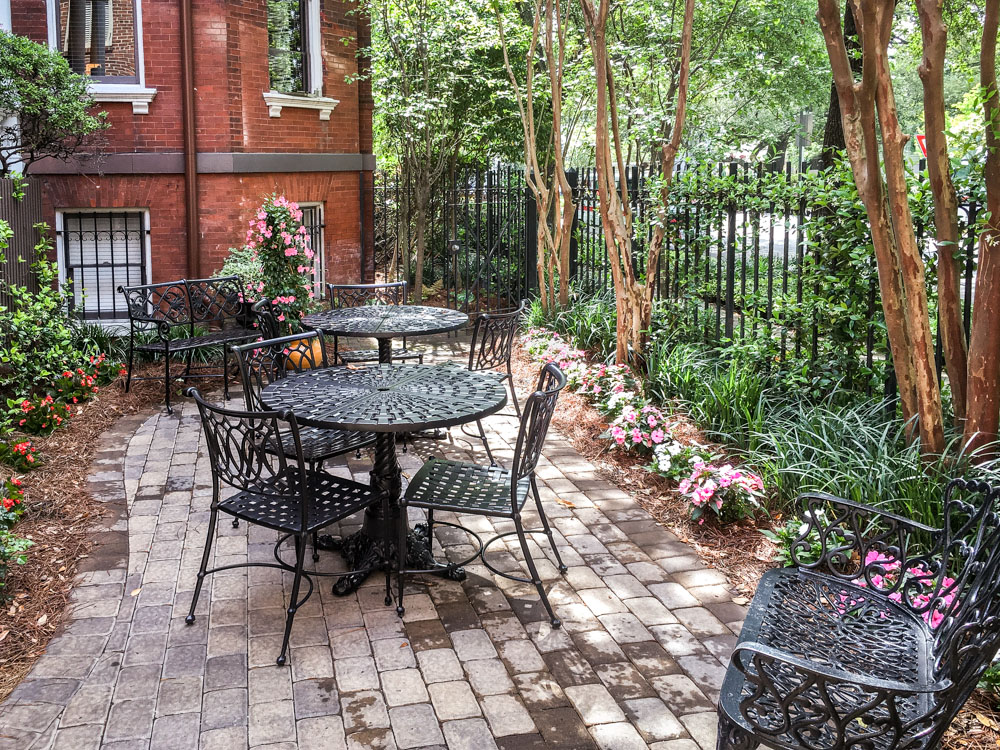 The Small Wedding Package at The Kehoe House
$950.00 Plus Tax - Includes:
One-Hour Rental of the Kehoe House's Private Garden Courtyard
Up to Four Guests, Plus Bride and Groom
8-Inch Wedding Cake
Wedding Ceremony Officiant
Bridal Bouquet with Matching Boutonniere
Cold Beverage Station with Fresh Lemonade, Sodas and Water
One Bottle of Chilled Champagne (Additional Champagne Available for Purchase)
Kehoe House Etched Champagne Glasses for the Bride and Groom to Keep
If Desired, but Not Required, a Guest Room May Be Reserved for Bride and Groom to Get Ready
For More than Four Guests:
Additional Guests - $25 Each, up to 16 Total Guests (Additional Champagne and Larger Cake Will Be Provided)
---
A La Carte Menu of Extras
Champagne: $35.00 Plus Tax per Bottle
Horse and Wedding Carriage Ride: $150.00 Plus Tax
Charcuterie Tray with Local Cheese and House-Made Condiments (for Weddings with Guests, Serves up to 18): $120.00-$200.00 Plus Tax
---
Details to Note:
Historic Columbia Square is located directly in front of The Kehoe House. This lovely square offers a popular and picturesque place for weddings, and is always a popular choice for couples. If you'd like to have your ceremony in one of the city's squares, the City of Savannah's Leisure Service Director's Office will need to be contacted at (912) 351-3837. You may consider having your ceremony in the square, and then returning to enjoy cake and champagne in The Kehoe House's garden with our guests.
We do welcome your wedding photographer, and hope your wedding ceremony at The Kehoe House will become a favorite in their wedding portfolio. Contact our concierge for suggestions.
To obtain a marriage license, you will need to contact Chatham County Probate Court at 133 Montgomery Street. Phone: (912) 652-7277
Please feel free to call our concierge anytime at (912) 232-1020 or (800) 820-1020 to discuss your needs and wishes.